Updated February 2018 - Prospective Parents. We are always happy to show prospective parents around our fantastic school. Prospective parents should be aware that we are currently full in year groups R,2 and 5. Applications for mid year places in these year groups will therefore be refused by the school. We do have spaces in our Enhanced Provision please contact the school if you require information on how to apply for a place in our enhanced provision.
Welcome to West Horndon Primary School
This school continues to be GOOD.
OFSTED 2017


The leadership team has maintained the good quality of education in the school since the last inspection.
You are an inspiring leader who sets high expectations for staff, and the senior leadership team leads by example.
Your approach to curriculum development is innovative. You and other staff are always seeking to explore and introduce new ways of stimulating and inspiring pupils to learn eagerly.
Staff are right behind you in striving for the best possible outcomes for pupils' academic achievement and in their personal development.
High-quality provision for pupils with speech, language and communication difficulties in the school's enhanced provision is one of many examples.
All leaders demonstrated extensive in-depth knowledge of pupils' needs, abilities, interests and circumstances.
Leaders have created a culture of shared responsibility for everyone to safeguard pupils.
Every space in the building is capitalised upon to capture pupils' interest and their inquisitiveness.
Parents... appreciate the strong community and family feel that the school provides.
Click on the new LEARNING ADVENTURE TRAILERS tab to see this term's creative themes to make learning irresistible!

Reflection
Tolerance
Self Discipline
Co-operation
Individuality
Honesty
Responsibility
Respect


Consideration


Commitment



Achievement
Trust


Useful Information


Below you can find some of our most frequently requested information: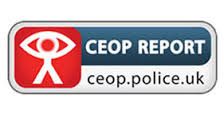 If, as parent of a pupil attending this school, you require a paper copy of the information on this website, we shall provide this free of charge.