Updated September 2016 - Prospective Parents. We are always happy to show prospective parents around our fantastic school. Prospective parents should be aware that we only have limited spaces in our current Year1,Year 2 and Year 3. We also have spaces in our Enhanced Provision classes. Applications for mid year places in other year groups will therefore be refused by the school.
Welcome to West Horndon Primary School
This is a GOOD school. OFSTED 2013


Pupils' progress is good from the Reception class to Year 6 because their basic skills are developed well.
Good teaching in all age groups makes sure that pupils are well prepared for the next stage of their education.
Nearly all parents would recommend the school. One summed up their thoughts by saying, 'The passion that spills from the teachers into children is priceless and obvious for all to see.'
Older pupils work very successfully with younger pupils through a wide variety of practical projects
Pupils are extremely polite and behave very well because care and support from staff are excellent.
Pupils feel safe in school and know how to keep themselves safe when they are using equipment.
The good leadership of the headteacher means that all staff are working energetically to improve the school, and have made it an exciting place for pupils to learn in the classroom and outside areas such as the school's woodland.
Leaders, governors and staff have worked carefully to improve the quality of teaching, and check on pupils' progress regularly.
Radio Professional in Residence Broadcast Day 1
Listen Again to Our First Ever Live Radio Show to the World by Clicking Below. First Broadcast 2.30pm on Thursday 8th September 2016.
Radio Professional in Residence Broadcast Day 2
Listen Again to Our Second Live Radio Show to the World by Clicking Below. First Broadcast 2.30pm on Friday 9th September 2016. After Day 1 we held a masterclass and pupils reviewed the day 1 broadcast. The improvement focus for day 2 was to develop conversational language skills. Listen again to hear the great progress our pupils made in just one day!
If, as parent of a pupil attending this school, you require a paper copy of the information on this website, we shall provide this free of charge.

Reflection
Tolerance
Self Discipline
Co-operation
Individuality
Honesty
Responsibility
Respect


Consideration


Commitment



Achievement
Trust


Useful Information


Below you can find some of our most frequently requested information: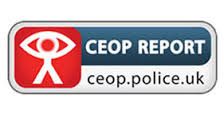 Empty! Please add a resource.
Empty! Please add a resource.